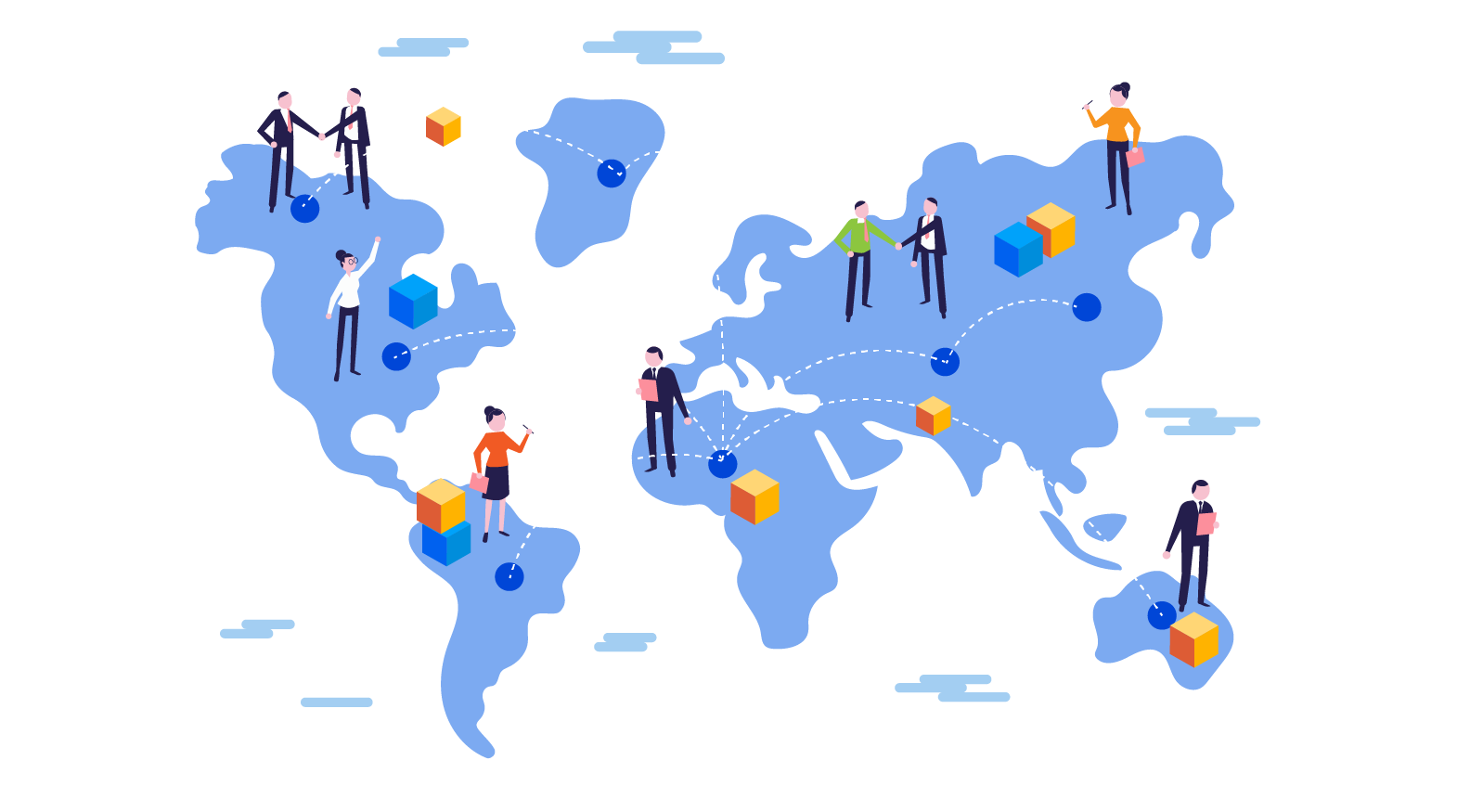 Moving Wheels, Moving World: Data Analytics in Logistics
The global logistics market, in terms of revenue, is set to expand to US$15.5 trillion by 2023-with 92.1bn ton of goods being handled till that year- according to Transparency  Market Research. Logistics sector has always been this way; a complex and dynamic one. And with the integration of E-commerce and new sources of data such as:
Hugeness of the flows that has to be handled by Logistics industry every day (with all the shipments, their weights and sizes, contact details, and returns) is generating an incredible amount of data that has to be managed.
But all of this Data, referred to as "Big DATA", potential remains untapped, if it just stays stored; unstructured and unprocessed. And thus to put this 'Big Data' to good use, so that transportation of goods and products could be done efficiently, Data Analytics has stepped in along with its 4 A's "Accumulation, Arrangement, Analysis, and Assimilation".
Zipping Through Big Data: How Data analytics Has Affected Logistics
Logistics sector was never untouched by technology. Companies have been using control centres to monitor fleet of vehicles for capturing their:
Speed
Location
Rest Time
Other engine data for future training programs.
But as technology improved with time, so did the process and parameters of data collecting. Parameters like:
Route Maps
Braking
Whether Conditions
Street Conditions
Local Traffic
With efficient Data Analytics, all the above parameters are now employed to provide insights to logistics companies, or to a company's logistics department, to come up with better and efficient strategies for saving time, money, and fuel, thus adding to profit. But above all these optimization strategies help deliver a better customer experience.
Other than helping companies improve upon their personal logistic activities, integration of Data Analytics within Logistics and transportation is also letting them to compete with their rivals efficiently.
A study done to understand benefits of using technology in logistics, notes a slight increase, from 2016 to 2017, when it came to logistic companies using data driven technologies to out-perform their competitors.
It can be seen here that in 2016, the primary way logistics businesses were gaining new business was through outbidding competitors
Benefits of Deploying Data Analytics to Logistics
1. Effective and automated Scheduling
Optimization of service properties like
Delivery Time
Resource Utilization
Geographical Coverage
Inherent challenge of logistics. Data analytics can be used in effectively scheduling the deliveries by deciding on the mode of transportation and volume of items to be carried in it.
2. Synchronization between customers and delivery
The delivery of a product requires a direct customer interaction at pickup and delivery. The solution for this is real time delivery route planning and optimization. With efficient Data Analytics, an accurate Estimate Time of Arrival (ETA) alerts could be sent to end users, thus building relationship and trust with them.
3. Risk Management
Consumer products, like antiques or electronics, can be fragile and should be handled with caution while carrying them on vehicles out bound for delivery. Data Analytics can be used here to provide drivers with a safety guideline consisting of vehicle speed, tire pressure, and best routes, while delivering such products.
4. Back-haul optimization
Back-haul is the "return trip of commercial vehicles (trucks and tempos mostly) after delivering the goods or products at their location, from the same route they took to reach at their destination". Optimizing back-hauls can help the companies know whether there are other shipments on the way that need to be delivered while the truck is outbound, instead of returning empty from the first trip.
5. Planning Crowd-based pick-up and delivery
A crowd-based approach may create substantial efficiency enhancements on the last mile. In this system the commuters, Taxi drivers, or students can be paid to take over last miles delivery on the routes that they are travelling anyway.
Summing it Up: What Lies Ahead
­­­There are a number of ways to deliver goods, but constraints like traffic, the order of delivery, estimated time of arrival, weather, and other restrictions could cause problems. And that is where efficiency is lost, and hence Data analytics could be employed to bring in excellent results. The logistics sector is ideally placed to benefit from the technological and methodological advancements of Data analytics. If small and big enterprises can learn to train their business with a tool like Data Analytics, not only they can achieve targets in time, they would always have an edge over their competitors that too without paying anything in return.
Need Data Analytical in Logistics Service?