Custom Development Consultant
IDeepeners helps in custom API development and provide data connectors which helps in exchange of data between data generation platform or BI platform. We also provide solution of ML Integration inside your business application which helps to make your application more intelligent and help in increase user experience.
We make your data work for you by applying business intelligence and advanced analytics techniques.
Solutions
Once you're up to speed on the basics, the next step for any business is to begin exploring different ideas.
API Integration/ Data Connectors Development
Hidden Brains, an API integration company helps enterprises to link disparate applications and databases to optimize the value of existing system. Enterprise applications that amalgamate useful APIs offer enhanced functionality than those that work in isolation.
Web Dashboard Development
Deciding which KPIs and metrics to track on a data dashboard is an important part of designing a dashboard. It's important to remember that dashboards must be built as a direct response to the needs of your team and business.
Integrate ML Solution
Machine Learning (ML) is clearly a growing force in the technology industry. ML is taking center stage at conferences and showing potential across a wide variety of industries, including retail and manufacturing.
Data Scraping
Web scraping is used to extract large quantities of data from the web so that businesses can use this data to keep themselves up-to-date with competitors strategy, consumer's behavior, emerging markets and a plethora of other information.
Robotic Process Automation
It perform a list of actions that all will automate a task and interface to the back-end system using API's. RPA systems develop the action list by watching the user perform that task in the application's GUI.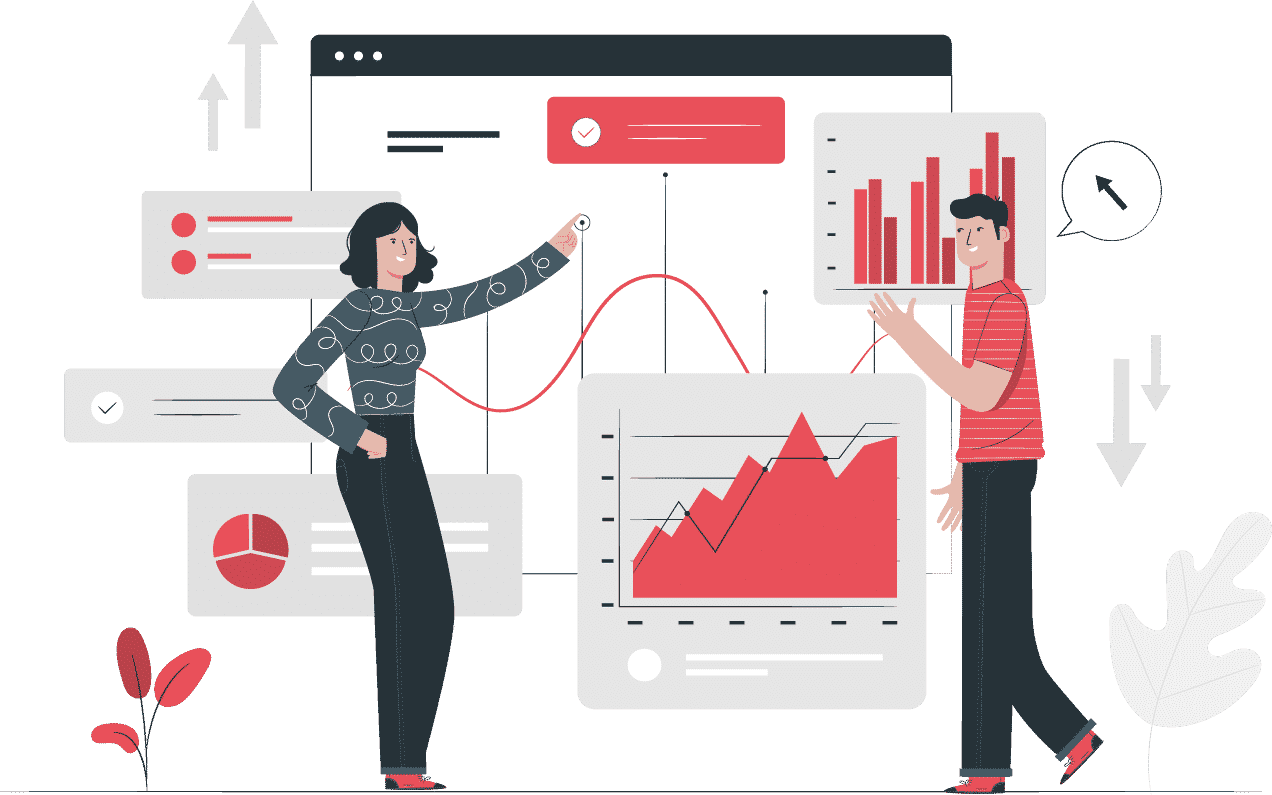 Consultancy
Benefit of Custom Development
As we know general software is made keeping the overall preferences and requirements of that category. But enterprises and businesses require unique solutions to solve problems specific to their organization or work. This is the reason why we offer custom software development to the companies. Custom software development involves creating software which will serve as a tailor-made solution to the needs of that organization effectively. The benefits of custom development includes:
Cost reduction by providing solutions.

Fulfillment of all the requirement that the user needs.

Provide a competent security to the clients data.

Reduce burden of monthly payment

Any many more to offers
Get a free consulatntion
Kindly drop a mail or fill the form below and we'll get back to you as soon as possible to continue the conversation.