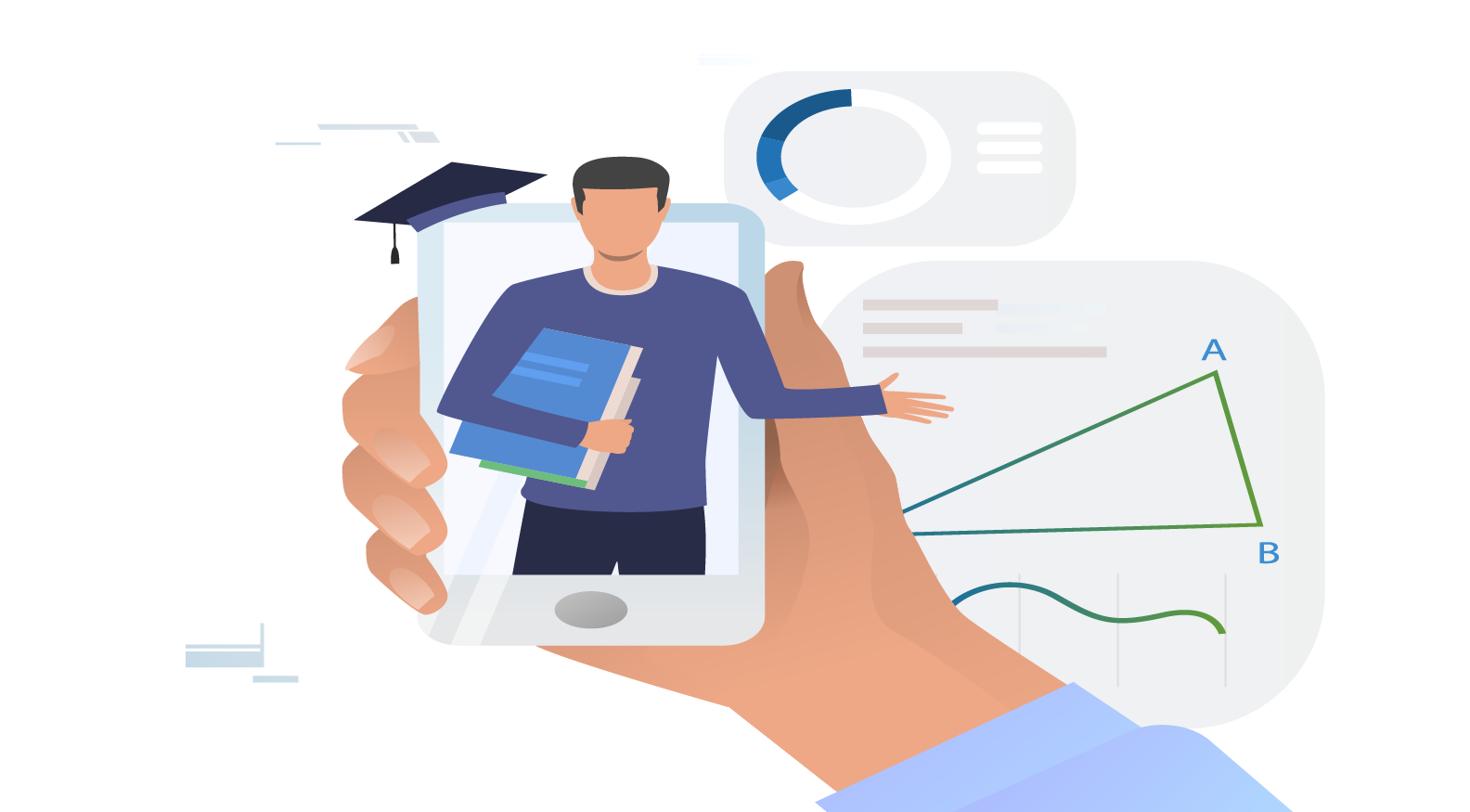 Education Analytics: Empowering Education With Data Analytics
Education needs new ways of thinking, new ways of doing, and new ways to evaluate and demonstrate the impact
The current education system is majorly based upon two activities.
(A) Students doing assignments
(B) Teachers employed to judge and grade those assignments while providing their feedback.
But this 'two-way' system suffers from several limitations. Major ones are:
Absence of immediate feedback by teachers to students.
Hours spent by teachers grading routine assignments.
A 'not so active' approach of teachers when it comes to showing students how to improve comprehension.
The failure of teachers to take advantage of digital resources to improve the learning process.
But with Learning Analytics can help overcome such limitations by analyzing the unique data trail generated by students in their lifetimes to gain key insights of their psychologies and activities, for preparing an optimal learning environment for them.
Learning Analytics is the process of applying Data Analytics to education sector for improving both, teaching and learning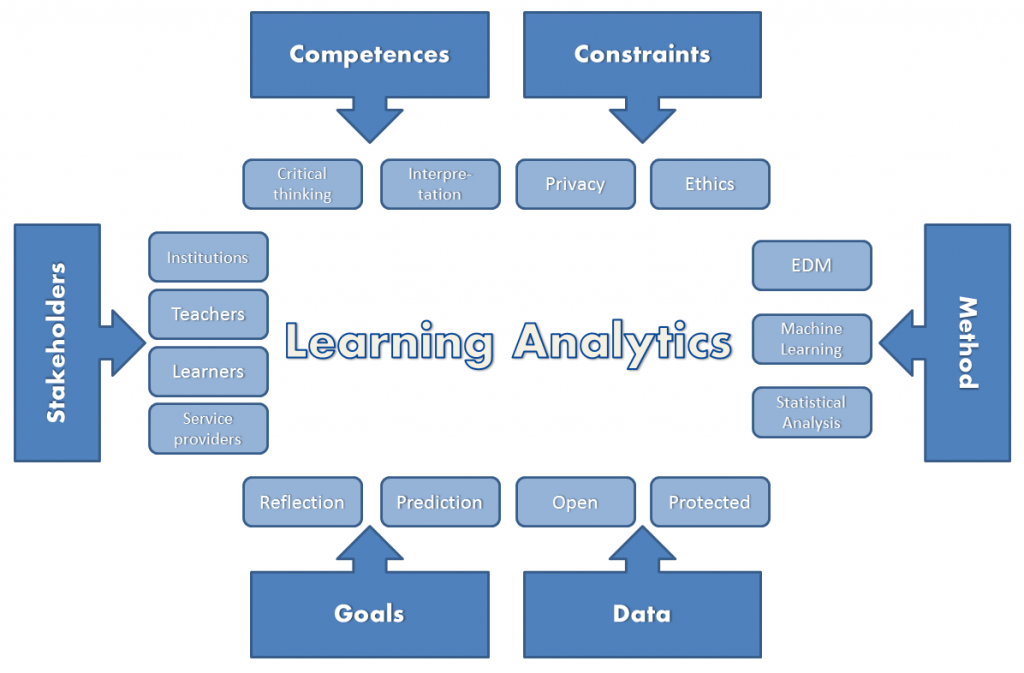 Changing For A Better Tomorrow: How Nations are Employing Learning Analytics
When it comes to education, developed countries have been spending 'big' fortunes for a long time now.
But there are still 'big' problems standing undeterred when it comes to improving an entire country's education system, like
Putting right people in the right places
Teacher to student ratio
Imparting right digital education material
Dealing with large foreign student numbers.
And money alone can't be a one 'stop solution' for all the above problems. And that's why countries like America, UK, and Singapore started the 'BIG' Data Analytics into education; to not only revolutionize their educational quality they have been offering till now as part of their curriculum, but also stand corrected with the hopes of foreign students, emigrating from their native countries in search of quality higher education.
In USA, universities have taken initiatives of integrating Learning analytics into education.For example, in Kentucky, 'Institute for Advanced Analytics' at Bellarmine University seeks to integrate the liberal arts and data science with interdisciplinary programs, while the advanced learning options are directly linked to academic programming in Bellarmine's School.
University of Wisconsin, a university system with 26 campuses across the state and 180,000 students per year, has joined hands with learning analytics to help contextualize data to better target learners at risk, and personalize learning in order to give students greater control of their learning process.
To quote an example from another nation, we have Australia, home to 43 universities, and a desired destination among students hoping to pursue higher education.

In Australia, the 'Learning Analytics Research Group' was established in 2013 at the 'University of Melbourne', a university with 48,088 students in 2016, as its e-Learning Incubator. The group is a network of postgraduate and researchers pursuing interdisciplinary research in learning analytics.
But India is a whole different story.
Being a developing country, hurdles in Indian education system are somewhat different than those of developed ones. Problems that have long been lying unattended are:
Unmatched Teachers to student ratios
Absence of proper educational infrastructure
Dearth of proper teachers and teacher training
Awareness among masses regarding importance of education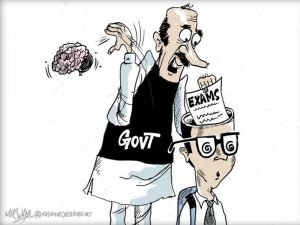 According to Indian Brand Equity Foundation (IBEF) report, the country's education sector offers a great opportunity with approximately 29% of India's population being between the age group of 0-14 years. India's higher education segment alone is expected to increase to US$ 35.03 billion by 2025.
With a 1.5 million schools, 760 universities, 38,498 affiliated colleges, 12276 stand alone institutions, the total number of students add up to more than 300 million (till 2014). Many countries don't even have the number of 300 million as their total population. (source).
Such big numbers are more than enough to make any data enthusiast a fan of Indian education and its possibilities. So one hand India has a challenge of dealing with such huge numbers, while on other lies the untapped potential of applying learning analytics to the system.
Understanding The Ins-&-Outs: How Data Analytics works in education
Traditionally, schools and universities used to record a student's record data regarding:
Location
Previous learning activities
Health concerns (physical and emotional/mental)
Attendance
Grades
Socio-economic data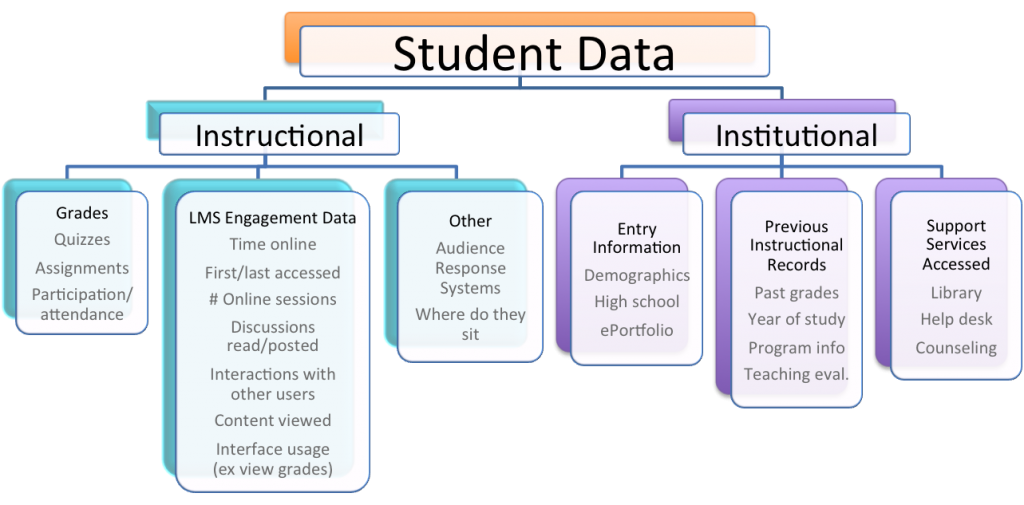 Such data is apt for maintaining and managing institutes, but it seldom does any good when it comes to improving student performance, or analyzing their behaviour. And to improve upon such parameters institutes need to have data that are, mostly, prohibited by privacy laws of countries.
So what could be done to subdue this gap between traditional data, mentioned above, and the new age data, that is needed for student and education sector growth?
The solution to fill this gap isn't located in classrooms, but mostly within the daily learning, and many times non-learning, activities of students. The sources for obtaining this new data are:
Online learning platforms (Courseera,Udemy,KhanAcademy)
Social networks (Facebook, Youtube,Twitter)
Online courses run by universities
Analysis of web surfing habits
And this is exactly where learning analytics jumps.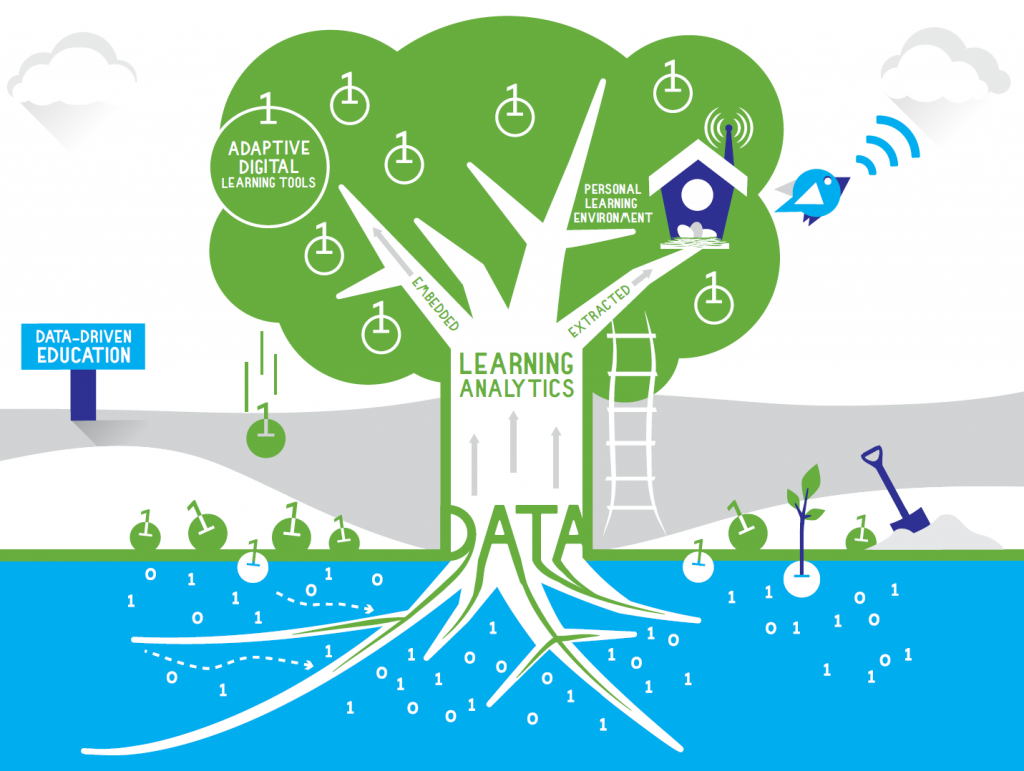 Data analysis tools and platforms like Google Analytics, Moodle , and Matomo, analyze the growing externalization of learning activity. Analysis is done regarding capturing how learners interact with content and the discourse they have around learning materials, as well as the social networks they form in the process. Parametres like:
Time spent on a resource
Frequency of posting
Number of logins
Each learner's contributions
Then taken into considerations to design customized learning pathways as per specific learning individuals. This helps in understanding where tweaks can be made according to the pace and skill level of students.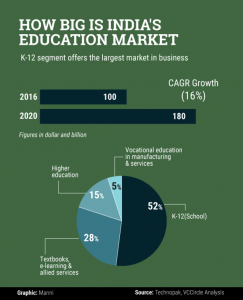 Living The Dream: Benefits of Learning Analytics
Using data analytics tools can help educational institutes track the entire student learning pathway based on learning style and capability. Here is how educational institutes and, and the sector as a whole, are benefited by applying data analytics in learning:
1. Improving students results
Currently, the only measurement of the performance of students is the answers to assignments and exams. But with learning analytics in place, parameters like:
How long a student takes to answer a question
Sources they use for exam preparation
Questions they skip
2. Customized Learning Programs
Not much is done by schools and colleges when it comes to catering to interests and hobbies of their students, given the large number of students enrolled. But by employing learning analytics, curriculum could be designed as per the need and interests students, despite big enrollment numbers.
3. Predicting Suitable Career Choices
By analyzing the past alumnus records, and their current success ratio (and failures too), institutes could study the behavior and interests of their present students, which could help institutes in counseling their students in choosing the right career options for themselves
4. Reducing (School/College) Dropout Rates
The reasons for dropping out of education are different for different countries. Like in America, people tend to dropout due to big student loans, or losing interest in education. But in countries like India, reasons like poverty, unawareness, or family responsibilities constitute for the major education dropout reasons. But with help of data analytics, the 'whatever' amount of time a student has in his hands for completing his or her education can be used optimally by delivering career oriented short term courses. Or by applying behavioral analytics for students, the tendency of a future dropout too could be determined too.
The Data Future is Here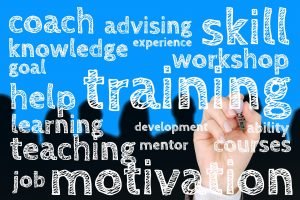 Educational institutions across the globe have been holding large amounts of data for a long time now, but such data reservoirs were never analyzed to their full potential. Institutes detest the idea of applying data analytics to their data banks, for they believe it might make them look like corporate who work to earn big profits. But on the contrary, by joining forces with data analytics, educational institutes can uncover insights that can boost their students' achievements and improve operational effectiveness of the whole institution. On a greater scale, countries could integrate data analytics into education sector to use their limited resources in a better and efficient manner, making education viable to every class of their social structure.
Need Data Analytical Service?